If you're like many people, you may think that investing in wine is only for the wealthy. However, this isn't necessarily true! There are a number of ways to get started with wine investing, and it can be a great way to add some diversity to your portfolio. Here are a few tips to get you started.
Why invest in wine?
Wine is a great investment for those looking to diversify their portfolio. Wine collecting can potentially yield high returns, as wine values often appreciate over time and wine can even provide tax advantages as well. In fact as an investor, you usually don't have to pay additional taxes when you buy a bottle of wine and, depending on the country, you might also skip VAT. Additionally, wine has become more accessible and easier to purchase from wine merchants and wine auction houses, making it easier than ever to invest in wine.
Wine investment is great because the asset is both tangible, meaning you can store and have it with you, and liquid, meaning it will eventually go to market if you need to cash out.
How do I get started?
Nowadays it's easy to find online platforms or brokers that can help you to source, store and sell your wine investments. A couple examples are https://www.vinovest.co/ or https://www.vin-x.com/. However, it is always good to build some knowledge about the assets you plan to buy and do your own research before blindly approaching the brokers. Understand the wine industry, learn about wine trends and regions, familiarize yourself with different styles of wines and what makes them unique.
Another key factor is to understand the different types of investments available. These can include futures, cellared wines, and portfolios of mixed wines. Futures involve buying a wine before it has been released and awaiting payment when the wine is released. Cellaring involves investing in special vintage bottles that are aged for many years before being sold. Portfolios of mixed wines involve buying a variety of wines and holding onto them until they reach their peak maturity.
How to spot a valuable wine
Investment wines are a top-tier category of wine - ultra high quality, with the potential to mature in value as they age. Put simply, these can be thought of as "fine" or "collection" wines. Currently only 1% of world wine production can be considered as an investment. This is because investment wines are part of productions from vintages and terroirs that can guarantee longevity and - over the years - increasing critical scores during the tasting phase. To put things into perspective, given that in 2021 the wine production worldwide was 260 hectoliter, that year only ca.260 liters of wine were considered investment grade.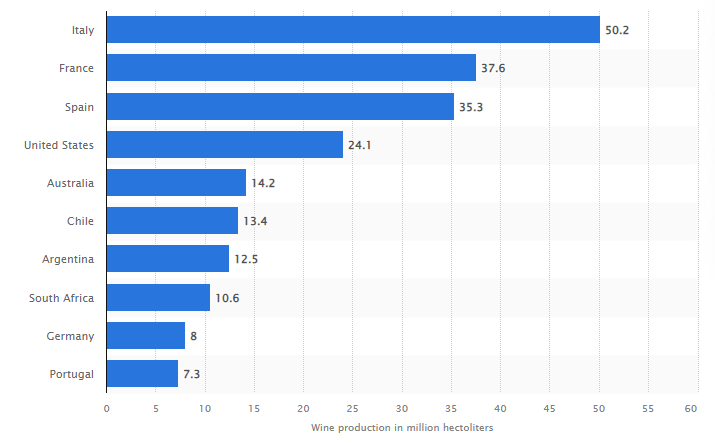 Factors that affect wine prices
When deciding to invest in wine, it is important to understand the factors that affect wine prices. These include: history and prestige, ratings from wine critics, liquidity on the market and vintage year.
History and prestige
The grand Châteaux of Bordeaux and Burgundy's Grand Crus have been producing their renowned vintages for centuries. But history isn't always essential when it comes to investing in wine - some wines such as Italy's Supertuscan, Barolo and Brunello di Montalcino rose to fame only at the end of the 70s!
Ratings from wine critics
Even wine, like many other luxury products, are reviewed and awarded for their quality by a circle of international critics.
These experts taste the wines as soon as they are released on the market and for some wines there is even a sort of pre-sale, such as the very famous Bordeaux En Primeur (critics are invited to evaluate a wine that is not yet ready and bottled, but taken directly from the barrels).
In evaluating the quality of a wine they take into account the complexity and intensity of the aromas that are released in the glass, the flavor and delicacy on the palate and its ability to refine, mature, evolve and last over time.
For almost all critics the score is included on a scale from 0 to 100. Usually a wine considered for investment must have at least 90 points.
The influence of the critics' score in certain wines and in certain vintages strongly affects its final price.
Obviously the most sought-after, traded and quoted wines are precisely those that manage to obtain the maximum scores, in particular those that manage to obtain 100/100 points from Robert Parker's Wine Advocate.
When a wine receives the maximum score, its price can even double and the competition is unleashed to be able to buy even just one bottle.
Think for example of the Sassicaia case. Years later it has been awarded 100 Parker points for the 2016 vintage and goes from an average of €150 for the purchase of a bottle to €300 (in some cases even more).
Right now some of the most famous, influential and followed critics in the world are: Robert Parker, Neil Martin, Antonio Galloni, Luca Gardini.
Liquidity on the market
Let's be honest - high ratings and an impressive backstory are all well and good, but if nobody is buying the wine then there won't be much return on your investment. To find a liquid asset for trading, you'll need to do some research: scour specialist magazines or chat with experts. Don't just take their word as gospel though; check out Liv-Ex.com (keep reading below).
Vintage year
Some great investment wines are not produced every year, but only when the harvest is truly exceptional. Roberto Conterno's Barolo Riserva Monfortino is an example of this.
Based on the climatic trend of the vintage, we can speak of: good year, great year or bad year.
Often the highest scores of the critics correspond to a great vintage, but in some cases they can reward the unexpected quality of a wine produced in a vintage considered unfavorable.
Gianfranco Soldera's Barolo Riserva Monfortino 2002 and Brunello di Montalcino Riserva 2002 are jewels of enology and were produced in a year defined as almost catastrophic and very difficult for most producers.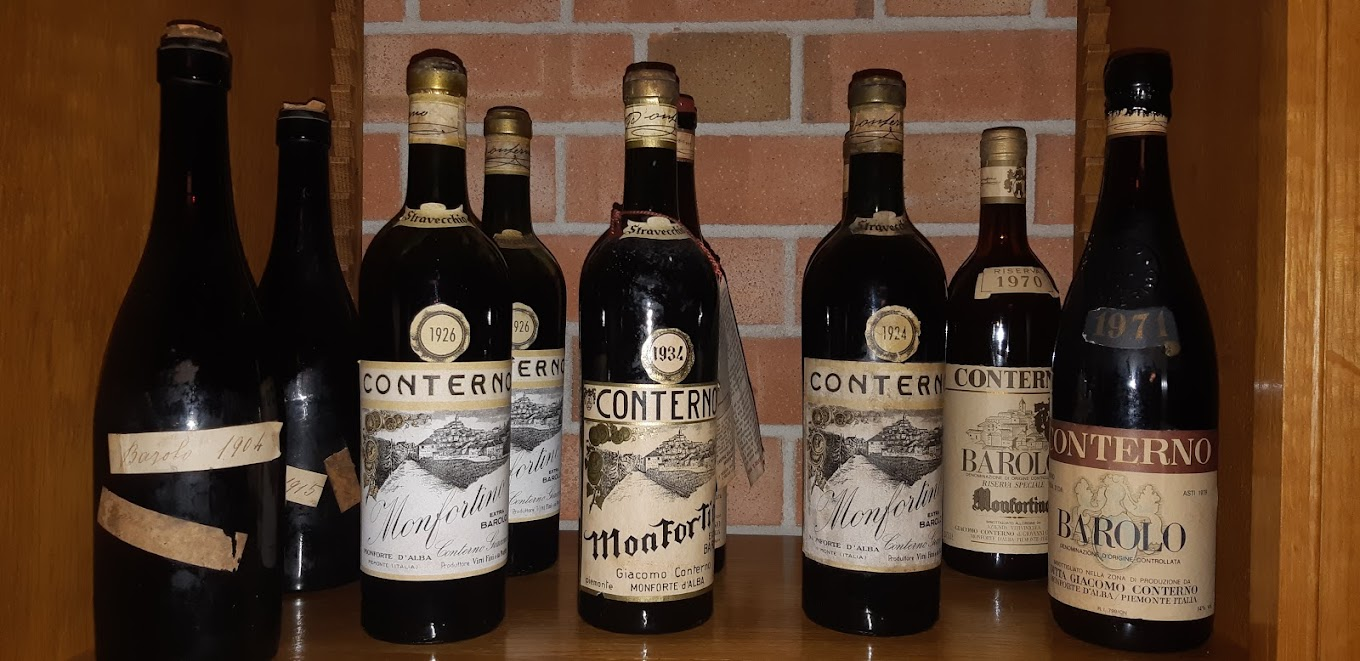 The best wines to invest in
When it comes to wine investment, there are a few key regions and vintages that tend to be the most valuable and reliable investments. These include Bordeaux, Burgundy and Champagne from France, as well as Italian wines such as Barolo and Brunello di Montalcino. Additionally, wines from California and Chile can also be profitable investments.
A good way to stay updated on the market prices and trends is to check the Liv-Ex.com wine indexes.
Liv-Ex
The London International Vintners Exchange or Liv-Ex, a company specialized in quotations for collection bottles, is the world's most important platform for investment wines. Liv-Ex activity accounts for roughly 95% of global wine investment revenues.
Liv-Ex is a trading platform in which, among the numerous services, it is possible to consult or archive data on wine investment activities concerning prices, transactions or the most varied investment strategies. The Liv-Ex data, in fact, are based on the activity of the members, and its data is based on real transactions rather than marketing-biased prices.
The Liv-Ex indices offer an idea of the market trend in particular areas and for defined categories. There are four most significant indexes, against a complete list available on the website:
Liv-Ex Fine Wine 50 index: Bordeaux First Growths, one of the finest wines in the world.
Liv-Ex Fine Wine 100 Index: the 100 most sought-after fine wines on the market.
Liv-ex Bordeaux 500 Index: it represents the price trend of the 500 most important Bordeaux wines of the region
Liv-ex Fine Wine 1000 Index: the 1000 most sought-after wines in the world. It also contains sub-indexes for the most popular regions, such as France and Italy.
How to store and serve your wine investments
Once you've purchased your wine, it's important to store it properly so that it doesn't spoil or lose its value. Wine should be stored in a dark place with constant temperature (12-14°C) and humidity (65-75%), away from vibrating machines such as refrigerators. The bottles should be handled gently and re-corked when necessary. Additionally, it is important to never store wine in direct sunlight or near heat sources.
Investing in a proper storage system for your wine is one of the most important things you can do to ensure its quality and longevity. Temperature-controlled cellars provide ideal conditions for your wines, with consistent temperatures and the right humidity levels, while a dedicated wine fridge can also be a great way to store bottles, hydrating corks and preventing evaporation. Whenever possible, opt for storing bottles on their sides so that any sediment remains settled at the bottom of the bottle. Whichever option you choose, making sure that your purchased wine is optimally stored will help you get the most out of it - whether you're planning on aging or just wanting to enjoy it soon after buying it.
When your collection starts to become sizeable, an alternative is to store your wine in a dedicated wine vault. These companies guarantee the perfect conditions to age your wine, are covered by insurance, and normally charge a small price per case.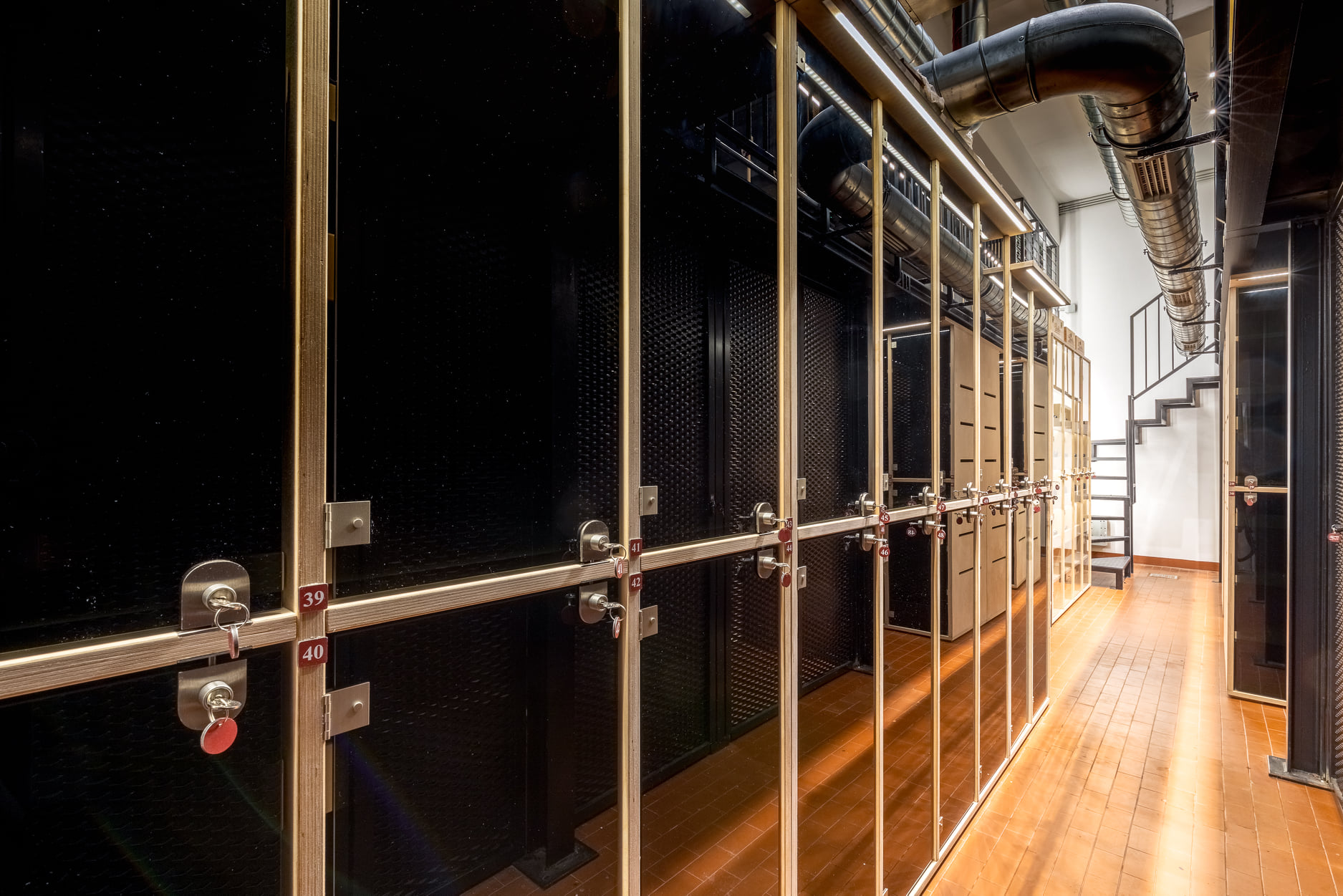 Selling wine investments
When it comes to selling wine investments, it is important to understand the wine market and stay informed of current trends. Do some research to become familiar with current market prices so you know what your wine is worth. Prices will differ depending on factors such as vintage, region and quality ratings. A good way to stay updated is to read some specialized magazines such as Wine Spectator, Decanter, Wine News, The Wine Advocate and Vinous. When it comes to wine prices, one of the main reference point is https://www.wine-searcher.com/
Selling wine can also be done through auction houses or wine brokers, who offer advice on pricing and navigate taxation issues.